PROFESSIONAL DEVELOPMENT
Executive Coaching AND CORPORATE EDUCATION
FOR INVESTMENT ADVISERS
Work With Us On How You Work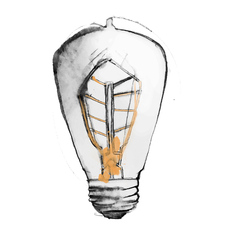 TURN UP YOUR POTENTIAL AND SPARK INNOVATION

Are you asking more from fewer people?
Do you need someone in your firm to contribute at a higher level?
Have you found a shortage of the skills you need in the available labor pool?
Have you just been promoted, and the firm's success rests on your performance?
ReGroup took the time to understand my role, and Ann's positive approach gave a complicated situation context and purpose. She provided a process for identifying and executing those critical next steps between where I was and where I wanted to be.
Lei L., Senior Vice President and Head of IT
Level Up With Expert Coaching
Decrease your risk of losing valuable employees
Mitigate the impact of change on productivity
Maintain focus and improve performance through dynamic change
Support leaders you rely on to unify multiple organizations
Accelerate internal transitions
Assess whether the right people are in the right positions
Heighten the success of a new leader
Improve the communication skills of technical experts
Ways To Use ReGroup Coaching
1. Reward
A hallmark of the professional mindset is the desire to learn and contribute.
Successful companies value employees with strong problem-solving and communication skills and a can-do attitude. And those employees want to get better at what they do. Reward excellent contribution with coaching, and help keep your high potential players on the field and engaged.
2. Assess
Have you found that not all employees come to your firm with the right skills to get the job done?
The time it takes to get them up to speed can set you further behind. Coaching can help a new hire or newly elevated employee manage change well.
Experienced coaches will help you level up your key staff members, whether they struggle to solve problems because they don't understand the industry well enough or because you're asking them to manage critical complexity.
Coaching acknowledges your employees' professionalism and shared desire to learn and contribute.
3. Address
Spending time working with a difficult employee who may have a low possibility of improvement is one of the most difficult and frustrating challenges for any manager.
Often, by the time you're able to rectify the situation through voluntary or involuntary termination of the employee, the damage to office morale and overall productivity has been done.
Instead of taking your time away from managing your most productive employees, engage an experienced coach to get results. If the goal is to return the employee to productivity with clear expectations, the right mindset, and the skills to succeed, then a disciplined process and fresh perspective can rebuild effective working relationships and motivate improved performance. However, not every employee is a good fit, so if the goal is to coach an employee out of your organization, then an independent approach can lower the temperature and assist the process.
Education Designed to Stick
REAL LEARNING - the kind that is designed to make your employees better problem solvers and better able to innovate - happens when three things come together:
A well-designed curriculum that addresses your firm's knowledge gaps

A process that respects the time constraints of busy professionals

A talented teacher
Close your talent gap with customized education...and manage regulatory risk.
WOULD BROAD-BASED EDUCATION HELP REINFORCE YOUR FIRM'S CULTURE AND SENIOR MANAGEMENT MESSAGING FOR ALL EMPLOYEES?

DO YOU HAVE A DEPARTMENT THAT NEEDS TO BE BETTER GROUNDED IN THE FUNDAMENTALS OF THE INVESTMENT MANAGEMENT INDUSTRY?

DO YOU NEED TO REINFORCE THE ROLE ETHICS PLAYS IN YOUR FIRM?
Work with ReGroup to design thoughtful, relevant, and useful education delivered in a practical, engaging, and straightforward manner.
The financial services industry is well into its second decade of struggling with a talent gap. Financial services firms are also supporting increasingly complex operations and regulatory requirements with employees who may operate under heavy pressure to perform, which has resulted in much of the following:
Wells Fargo was found guilty of opening false accounts for customers in order to meet sales targets.

JPMorgan Chase has been fined for violating the Foreign Corrupt Practices Act by hiring interns and full-time employees at the request of government officials in China and Asia.

Deutsche Bank is facing the prospect of a $14 billion dollar fine related to how it packaged and sold residential mortgage-backed securities prior to the financial crises.

HSBC, JPMorgan and Crédit Agricole were fined €485 million for rigging financial benchmarks linked to the euro.
With decades of teaching experience and curriculum developed through working with dozens of investment management clients, ReGroup has you covered.
Individuals
Expert Coaching - to enhance performance
Executive Onboarding - customized support for executives in new positions
CCO Support - for a critical role growing in complexity
Ninja Coaching - intensive support for a short-term or emergency goal
Teams
Governance - how to make smarter, better decisions together
Compliance Education - engaging (no, seriously) education that sticks
Business Ethics for Investment Advisers
Project Management - how to get things done
Mastering Critical Skills - professional skills, values, and competencies for success
Companies
Business Ethics - introductory, intermediate and advanced
Managing Change
Innovative Problem-Solving
Strategic Planning
Investment Industry Trends
Compliance and Regulatory Issues
How can expert coaching and targeted education help you?